Educational Objectives

/ Course Description
MRI is a complex modality taking advantage of the magnetic properties of hydrogen, which is abundant in human tissues. This course is designed as an intensive and comprehensive review for those technologists preparing for the ARRT advanced certification exam in MRI. The content is selected to mirror a large portion of the ARRT published exam specifications (with the exception of clinical requirements and anatomy). Additionally, this program is designed for the radiologic technologist who is beginning to work in MRI or has been working in MRI but has never had any formal education in the basic principles of MRI.
In general terms, following this course, the technologist should be able to: • Understand the basic principles behind the production of an MR signal from hydrogen • Define T1 relaxation, T2 relaxation and Proton Density • Understand how those intrinsic properties of tissues effect image contrast and how to control the MR image contrast using the available sequence parameters • Understand the basic differences between the major MR pulse sequences and know the main clinical utilities of each • Understand the basic concepts of MR data acquisition (image formation) • Understand the basic concepts of fast imaging / acquisition techniques • Recognize various MR artifacts, understand their cause and methods for managing such artifacts • Understand how sequence parameters effect the various components of MR image quality and know how to manipulate these sequence parameters to optimize MR image quality for various clinical situations • Explain the major differences between the commonly used techniques for acquiring MR Angiography exams • Understand how MR is used to assess diffusion and perfusion abnormalities in the brain
EVENT SPEAKERS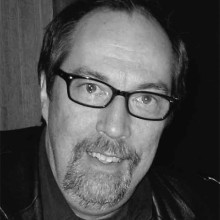 HOTELS

/ dont forget book your room